The Colorado 1630 is the smart investment choice for Print Service Providers looking for a cost effective, modular solution to meet their current and future business needs. This new addition in the Colorado series of products offers access to the proven benefits of UVgel technology at a lower investment level. Thanks to its wide range of commercial options, it can be configured according to your unique business needs.
Priced to suit your business needs
Upgradeable & scalable, flexible solution
Upgrade your printer when your needs evolve
Unattended production
Same robust build and all the automation of the Colorado 1650
Option to print Matte or Gloss, without the need to change ink or media
DISPLAY GRAPHICS MEDIA PRODUCT APPLICATIONS
Banners
Adhesive Vinyl
Floor Graphics
Window Graphics
Vehicle Wrap
Boat Wrap
Specialty Paper
Wall Décor
Films
Canvas
Fabric
Tyvek
From posters to photography, we offer a selection of media that gives you excellent image quality and choice of print technology depending on the job. Being able to create output based on customer specifications is a must. Indoor or outdoor?
Framed or unframed? Short or long term? Water resistant paper print? The selection of the paper media allows you to offer these options.
Applications: Point of Purchase, Indoor Wall Art, Photography, Outdoor Event Posters
Schedule A Visit To Our Show Room & See It In Person
Our line of scrim banner products gives you quality and a competitive price as well as true cross-platform compatibility. Using high strength yarn, this product has excellent durability with controlled surface smoothness and white point-optimal print quality. Consistent from product to product, this line will give you the same print quality between products.
Applications:
Outdoor Banners, Building Drapes, Fence Mesh Barriers, Indoor Banners, Pole Banners, Retractable Banner stands
We have expanded our line of adhesive vinyl choices. Matte or glossy finish. The range covers many application options for decals, stickers, POP with many types of adhesives. We are now carrying the full line of MacTac products. Ask us about the MacTac Performance Guarantee with the Colorado printers.
Applications:
Decals and Stickers, POP Indoor Signage, Directional Signage
Schedule A Visit To Our Show Room & See It In Person
Whether your job needs a short-term wall graphic for an event, or long-term interior decor, we have a wide range of products to work on your printer platform. Our wall covering wide format media cover co-branding products with Vescom and Neenah. We offer paper with pre-pasted adhesive, non-woven Type II wall vinyl with different textures. These products are compatible with multiple print technologies so you have options. Our Colorado UVgel and Arizona inks are UL Greenguard approved to help with those specifications.
Applications:
Wall Décor Short-term, Wall Graphics Removable, Trade Show Wall Graphics, Wall Décor Long-term Type I
With this application and wide format media available, we continue to expand our offering. Improved low-tack adhesive technology has allowed for increased product availability in the polyester film market both optically clear and opaque white. We have a selection of window perforated films in 4 choices – 70/30, 60/40, 80/20 or 50/50.
Applications:
POP Interior and Exterior signage, Double Sided POP Decals, Retail Window Backlit graphics, POP Vue Thru Window Signage, Interior Glass Privacy Barrie
This group of products allow for a "Print and Go" application. These products work across several print platforms and have non-slip safety ratings so you can print, cut, and install without additional lamination. Indoor and outdoor applications can be achieved.
Applications:
POP Interior Floor and Wall Graphics, POP Outdoor Ground Graphics, Event Graphics, Directional Signage
Schedule A Visit To Our Show Room & See It In Person
From backlits to banners to retractable displays, we have a wide format film media product to help you complete your job. Polypropylene can be used for short-term banners and banner stands. Create high quality images on one of our backlit products. Design durable retractable banner or POP signs with the blockout display film.
Applications:
Indoor Interior Lightbox, POP Lighted Displays, Trade Show Event Banners, Outdoor Durable Event Signs, Outdoor Bus Shelter, Transit Backlits
This group of media gives you some ideas for more custom applications. Canvas for fine art or home décor. Fabric for backlit and front print applications with SEG frames. Create POP signage on rolled digital styrene allowing for applications in a smaller workspace.
Applications:
Canvas Home Décor, POP Styrene Signs, Canvas Indoor Signage Banners, Backlit with SEG Frames
Colorado 1630 UVgel Piezo Electric Inkjet Printer

Printing modes Gloss

Banner/Max speed mode: 1,195 ft.2/hr.
Banner production/High speed mode: 840 ft.2 /hr.
Speed mode: 603 ft.2/hr.
Production mode: 420 ft.2/hr.
High Quality: 312 ft.2/hr.
Specialty mode: 215 ft.2/hr.

Printing modes Matte (Optional)

High Speed - 388 ft.2/hr.
Speed - 291 ft.2/hr.
Production - 237 ft.2/hr.
Quality - 194 ft.2/hr.
Specialty - 140 ft.2/hr.
Backlit - 194 ft.2/hr.
Backlit Density - 107 ft.2/hr.

Print resolution

Up to 1,800 dpi

Ink color

CMYK - UVgel 460 ink

Ink packaging

.70 liter ink bottle
Ink reservoir can accommodate up to 2.5 liters per ink color

Automatic maintenance

PAINT constantly monitors and compensates for nozzle failures that can occur during printing
Automatic maintenance performed in seconds, daily
Refill ink while printing

Curing

UV LED with FLXfinish, instant dry, low temperature

MEDIA

Roll width

Up to 64" (1,625 mm)

Print margin

0.21" (5.3 mm)*

Roll weight

Up to 110 lb. (50 kg)

Roll diameter

Up to 8.7" (220 mm)

Media thickness

Up to 0.03" (0.8 mm)

Number of input rolls

Standard with 1 roll

Option for 2nd roll, PSO, Double-sided printing and  
Automatic roll-feeding and switching

TECHNOLOGIES

UVgel technology

Instant pinning and dot gain control
Low-temperature curing, suitable for thin and heat-sensitive media
High-precision color matching and consistency
Instantly dry

Optional FLX finish technology

Gives you the choice between gloss or matte output on both smooth and structured media
Enables you to print on porous and uncoated materials

SIZE AND WEIGHT

Printer dimensions (W x D x H)

119" x 43" x 52" (3,022 x 1,093 x 1,300 mm)

Printer weight

1,631 lb. (740 kg)

SOFTWARE

Supported RIPs

ONYX® Thrive™, Caldera, and API for third-party RIP vendors

* Margin 0.43" when yellow markers are used (recommended for print modes up to 420 ft./hr. for optimized output quality)
Schedule A Visit To Our Show Room & See It In Person
With combined tenure of essentially hundreds of years of Print & Copy Management experience, Signa provides a level of expertise unlike any other organization.
We offer the best in advanced technology with Canon and HP products & solutions as well as Universal Laser – a top tier laser cutting product line. And we will be there every step of the way – 24/7/365.
From technology to service & support, with our highly trained team of Technical Specialists to our Billing capabilities all the way through delivery of supplies, you can rely on us.
Over
80,000+ digital devices

rely on Signa services
World-renowned products with a local, personal touch. Delivered by top-notch industry leaders.
Signa Digital Solutions desires to efficiently & cost effectively manage the printing, copying & imaging needs of companies of all sizes.
We commit to partnering with our customers to ensure that they have an excellent experience and will want to recommend Signa to their associates.
Signa can and will deliver quality driven services with the highest level of customer service 24/7/365.
Signa is proud to support the following organizations:
Polinsky Children's Center
Focus on the Family
Head Start
Heart for Africa
Kiwanie International
Kroc Corps Community Center
YMCA
Maranatha Christian Schools
Neighborhood House Association
Wounded Warrior Project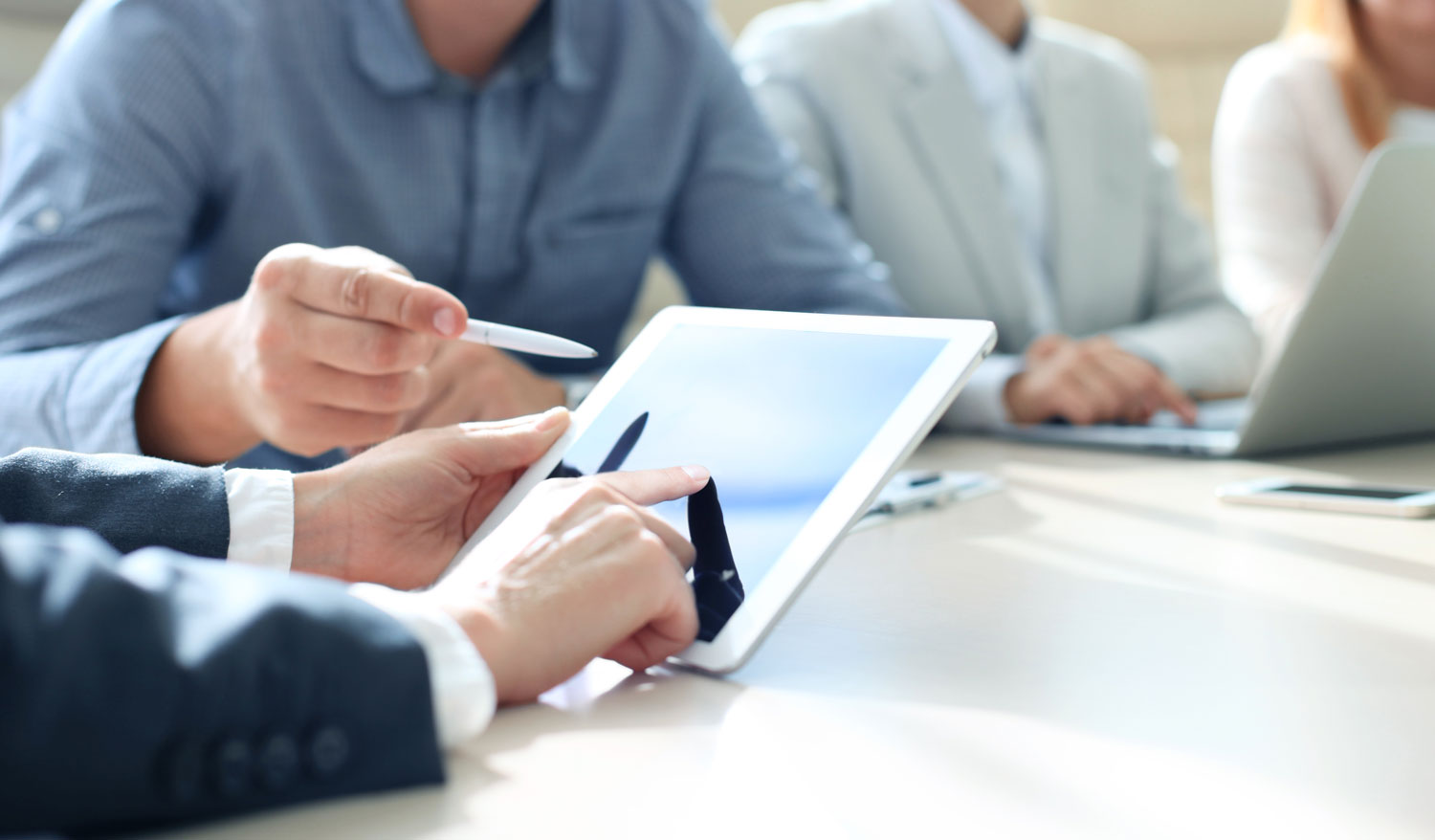 We'll provide a free analysis of your current environment and show you how to improve your workflow.